BATOCWARE SALE
Click to go to the batocware page
****************************
WHATS NEXT
****************************
The Wine Tasting- T-Bird Driving – BBQ eating – Murder Solving – Memorial Day Weekend – FUN!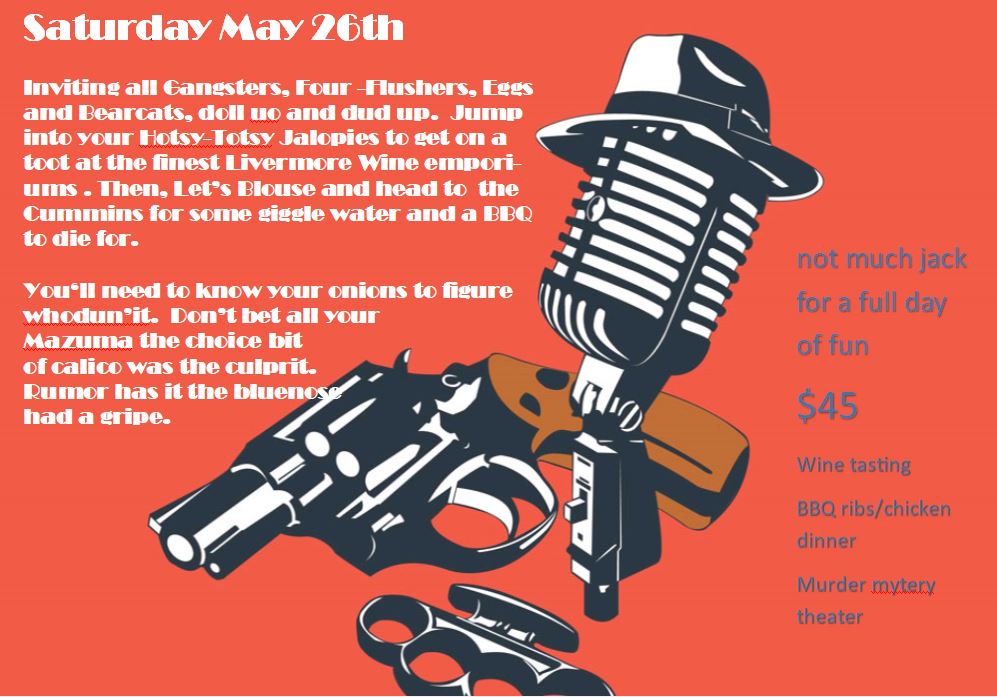 Oh, and so you can read this, a DICTIONARY of 1920s slang
****************************
****************************
****************************
ClubWear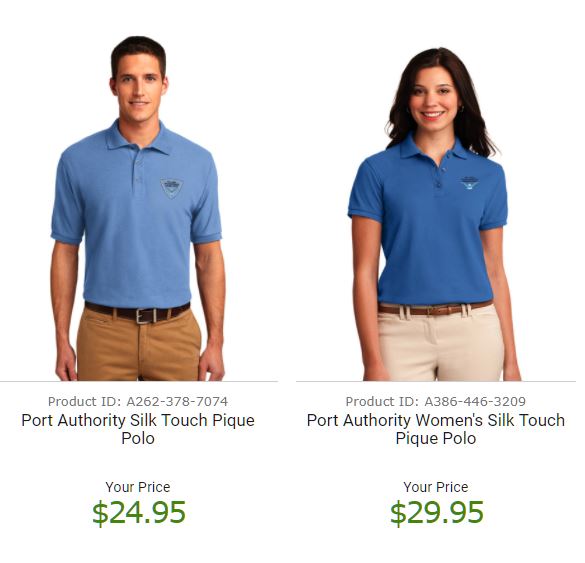 PURCHASE BATOC CLUB WEAR ONLINE
purchase club jacket (not available online)
 ************************************
and don't forget to visit the all photos event pages
****************************
go to the Upcoming events page and look at the rest of the great upcoming events flyers and outlines
******************************************
PREZ MESS
FIRST TIME FOR EVERYTHING
Of course, we all said that some 50 or 60 some odd years ago about our first time in the back seat…lol But, then maybe there's someone in the club who's first time was in the FRONT seat of a T-Bird – if so let us know. Wouldn't that make for a great newsletter article. (There are stories in the club about the front seat of a police cruiser…but that's an entirely different story…lol) In this case I am referring to my first President's Message on this Laptop. (How boring). Unfortunately, my old laptop was stolen out of my car last month and I am having to write everything from scratch…no historical information, no notes from last month, no references from anything, anywhere. Oh, woe is me. April was an active month for us with a new member or two – Welcome Bill Rose – new name badges and member brochures, thanks to Guy, a new club directory, a great impromptu afternoon outing for burgers and shakes at Mel's Drive In and a cruise to Mexico courtesy of Ed Benson….WOW. What a month. The moral of this paragraph? If you've been hold-up under a rock lately, come on out and have some fun. Summer is here with LOT'S of things on the calendar. May Brings our Mystery Dinner Theater from Guy & Mary Cummins. June 24th is our 60th Anniversary at Mare Island followed by a Picnic at Tilden Park courtesy of Darlene, John, Lisa, Eran, Nick and Greg (I think I got everyone). July brings the Coppola Winery tour on 7/21 with Nick Verhoek, along with the first Danville Hot Summer Nights on 7/22, Progressive Dinner in August, and, of course, Route 66 is closing in for October. What a great year…due to a great club with great people who jump in and get the job done. And on that subject. We are still on the prowl for a new club secretary. Kim Dixon has covered that spot for most of the last decade it seems…OMG…and she would like to "retire". So, if you've always wanted to support your club, this is your perfect opportunity. Take notes at the monthly meeting, keep track of things like club documents, files and membership rosters, by-laws, etc. It's pretty simple but a very needed post. PLEASE, let me know and jump into the pool. With all that said, don't forget; • Our new BATOC Bucks rule…sponsor a new member and get 100 BATOC Bucks • To make you Route 66 hotel reservations – cancel later if you need to. • We are still looking for our Route 66 chase vehicle. Carry the parts and tow a trailer. • Looking for a new Secretary. I'll see you at our next meeting on 5/12. We'll talk about the summer, our upcoming Progressive dinner and early fall including Birds on the Wharf, Ironstone and, of course, Route 66. Have a great month and get that car out and about.
Happy T-Birding
Dave
******************************************
Next Steps…
Join us.
Already a member?  Plan an event.
http://www.ctci.org