We Want your best Thunderbird Pictures
Make your Bird the best Calendar Girl and Win $50.00
**CLICK HERE**
****************************
WHAT'S NEXT
August 23-25 2019 – Hearst Castle Weekend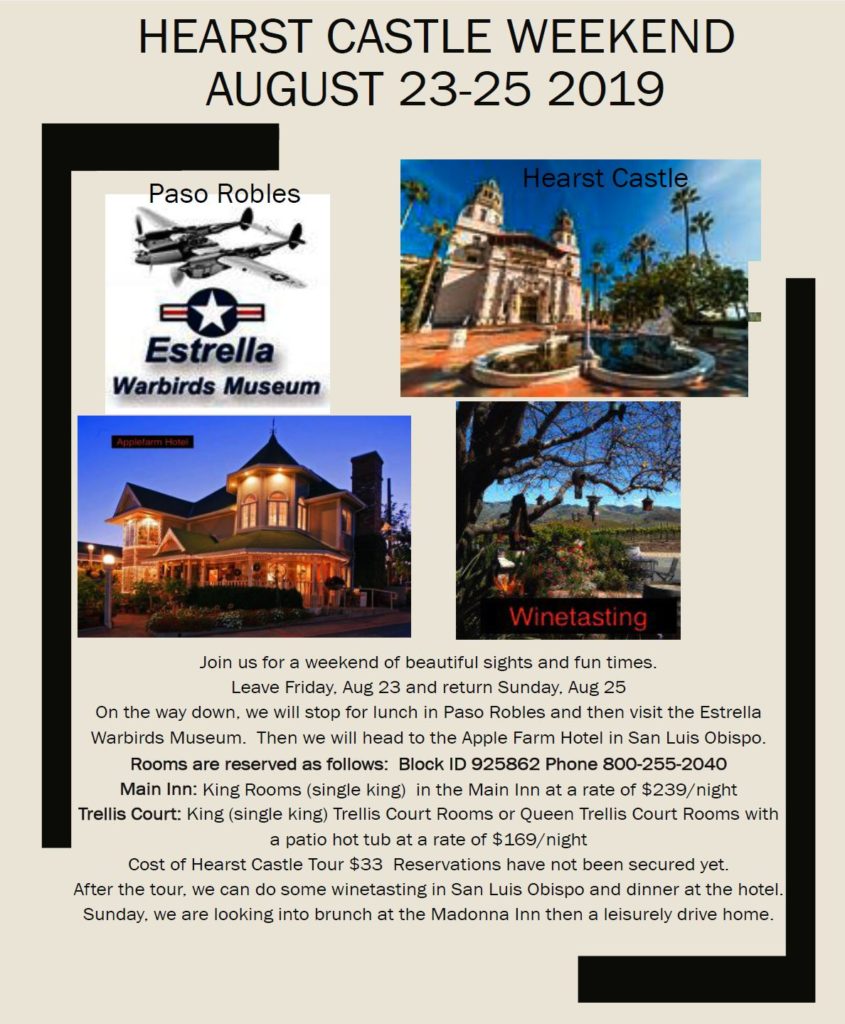 ****************************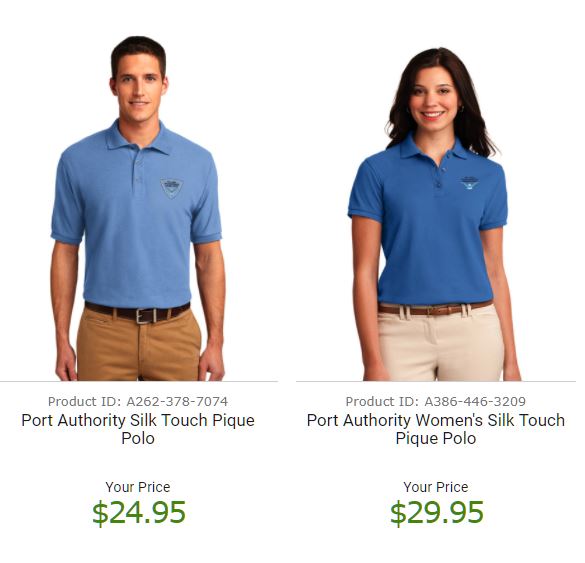 PURCHASE BATOC CLUB WEAR ONLINE
purchase club jacket (not available online)
 ************************************
and don't forget to visit the "all photos" link on the event pages
****************************
go to the Upcoming events page and look at the rest of the great upcoming event descriptions, flyers, and directions
******************************************
PREZ MESS
OK, HOW ABOUT A "QUICKIE"
wORDS WE'D ALL LIKE TO HEAR
So… there are a million things I could talk about in MY life, but that is NOT what you are looking for in a President's Message. And in that regard, I don't have a lot to report. But here's what I do have. If you missed our last meeting, Congratulations go to Jean for taking yet another "Gold Award" from CTCI for our BATOC newsletter. This is her first time winning, after the bar was set high by previous editor Bob Dixon. GREAT JOB JEAN.
Also, on the JEAN front, she and Bud have done an amazing job of organizing the Hearst Castle trip this month on Aug 23rd, 24th. This will be an amazing trip that includes connecting with the Central Coast T-Bird club for a little "Quickie" on the coast. As we talked about at last month's meeting, we will be doing this (co-mingling with neighboring clubs) more and more and think this will make for great fun on our outings. Again, great job Bud & Jean.
Congratulations are also in order for Mark Goldenberg for taking the Danville Fire Department "Hottest Car Award" at the first Hot Summer Sundays show in Danville on the 21st. I guess the fire department just couldn't resist a Fire Engine Red car. We had a great turn out with I think 12 or 14 cars, in fact more than we or the show anticipated.  We actually ran out of parking in the space allocated to us. And even though we were not in our usual spot, we had a great spot next to the Veteran's Center under a very nice group of trees. Perfect setting for the
afternoon. The next show is August 18th and we are looking for as many cars as we can get. We will have the same great spot and look forward to seeing everyone there. Please let me know if you can be there so I can make sure we have plenty of parking.
And finally, we are getting down to the wire if you want to sign up for Ironstone on September 28th. We say this every year, but if you have not done this weekend event in the past, you owe it to yourself to take part. It is a fabulous weekend and is probably the most beautiful car show setting you could ask for. A beautiful, fun, unique, fabulous weekend with great friends and great cars. How great is that. Jump in and join the party around the hotel pool.
So there's your quickie and I promise not to tell. Have a great month and hopefully when I see you next, I will be fully mobile and moving under my own power.
Happy T-Birding
Dave
*****************************************
Already a member?  Plan an event.
http://www.ctci.org