Recent events
click pictures for high res copy to keep or print
*****************************************
SEPTEMBER
*****************************************
Saturday Sept 30th
Santa Cruz Birds on the Wharf
74 T-birds and one T-chick
setup begins early
The show beginsAnd the crowd rolls in


BATOC has a Winner!! Congratulations Nick!

the T-Chick: (We aren't sure where the T-hen was)
*****************************************
The Ironstone Concours d'Elegance
and a side trip or three
Much more than just the incredible trip to ironstone. Stay tuned for all the details coming soon.
Flyer: Ironstone2017-Registration-Packet
We stayed at Angels Camp / Cedar Inn, Best Western in Angels Camp! and  Travelodge Angels Camp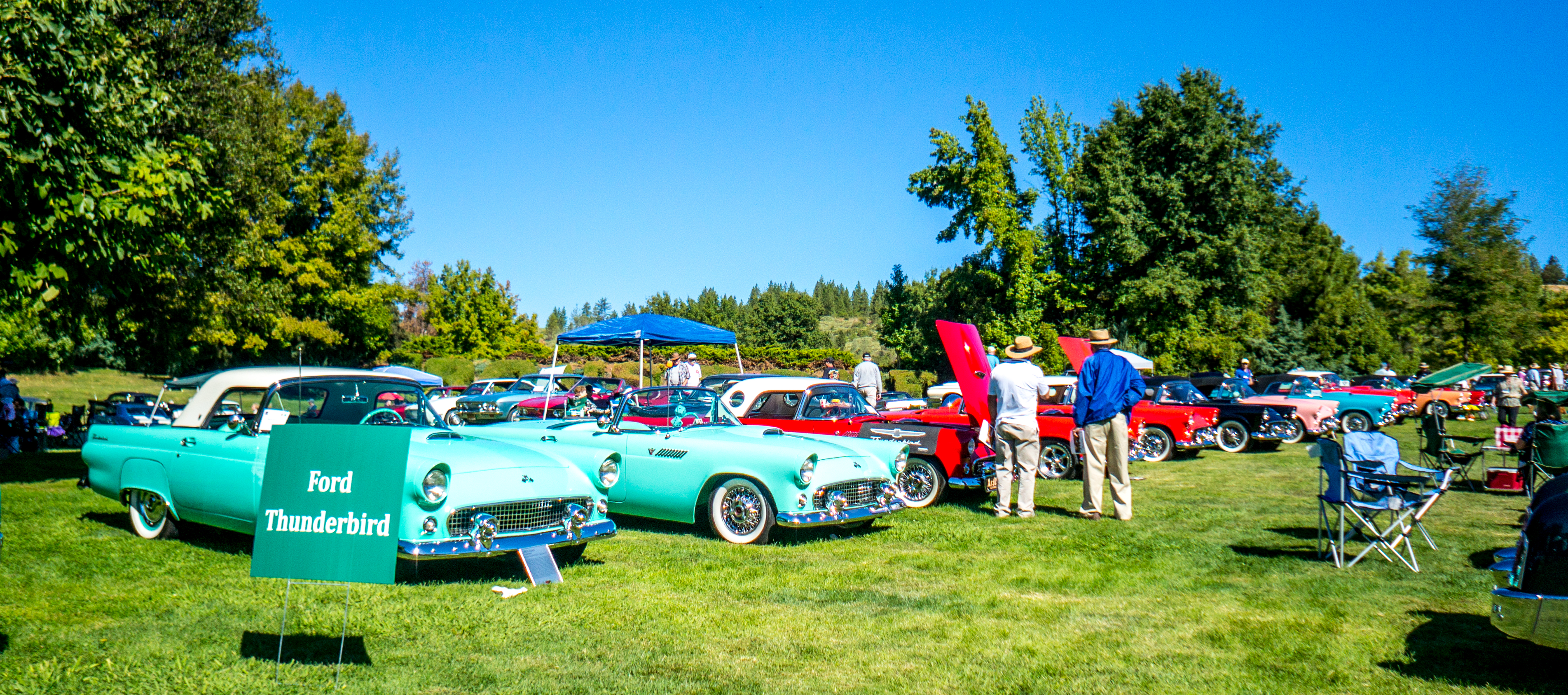 We left Tracy and drove to Copperopolis for a trip to the past.  We searched the wall for the dollar BATOC left years ago, told stories, sampled libations, enjoyed each other and the absorbed the ambiance.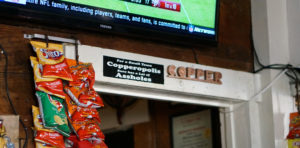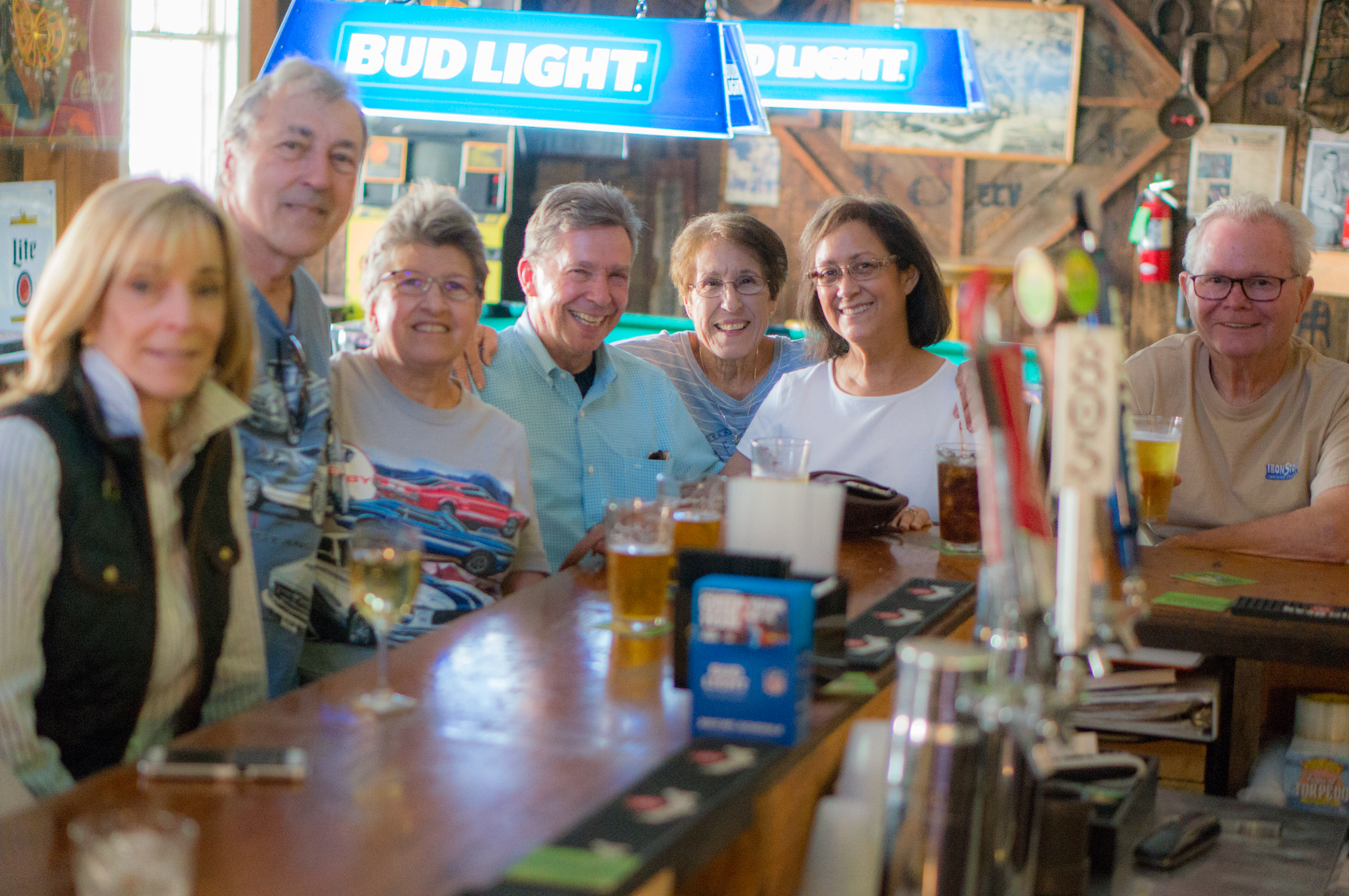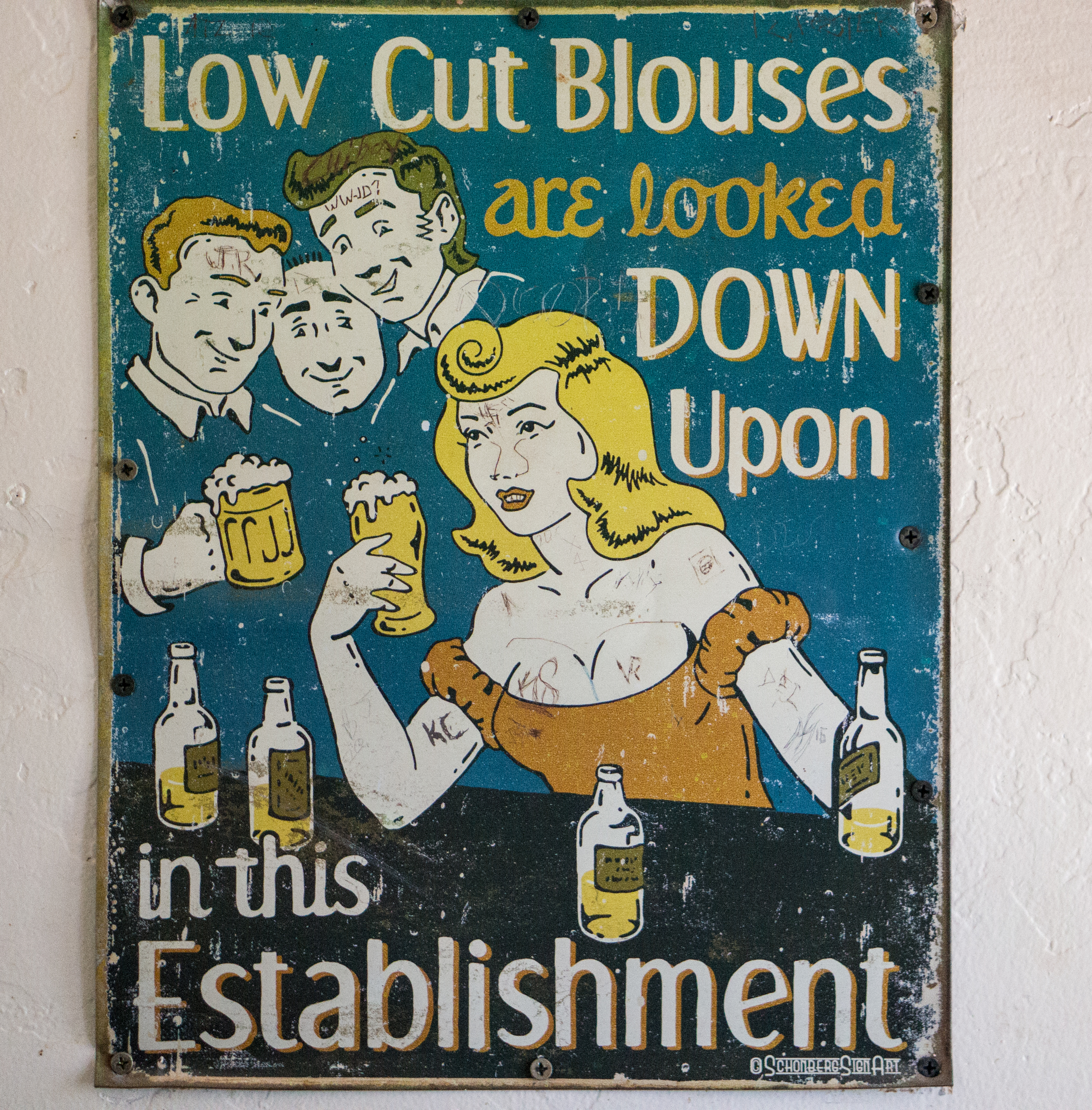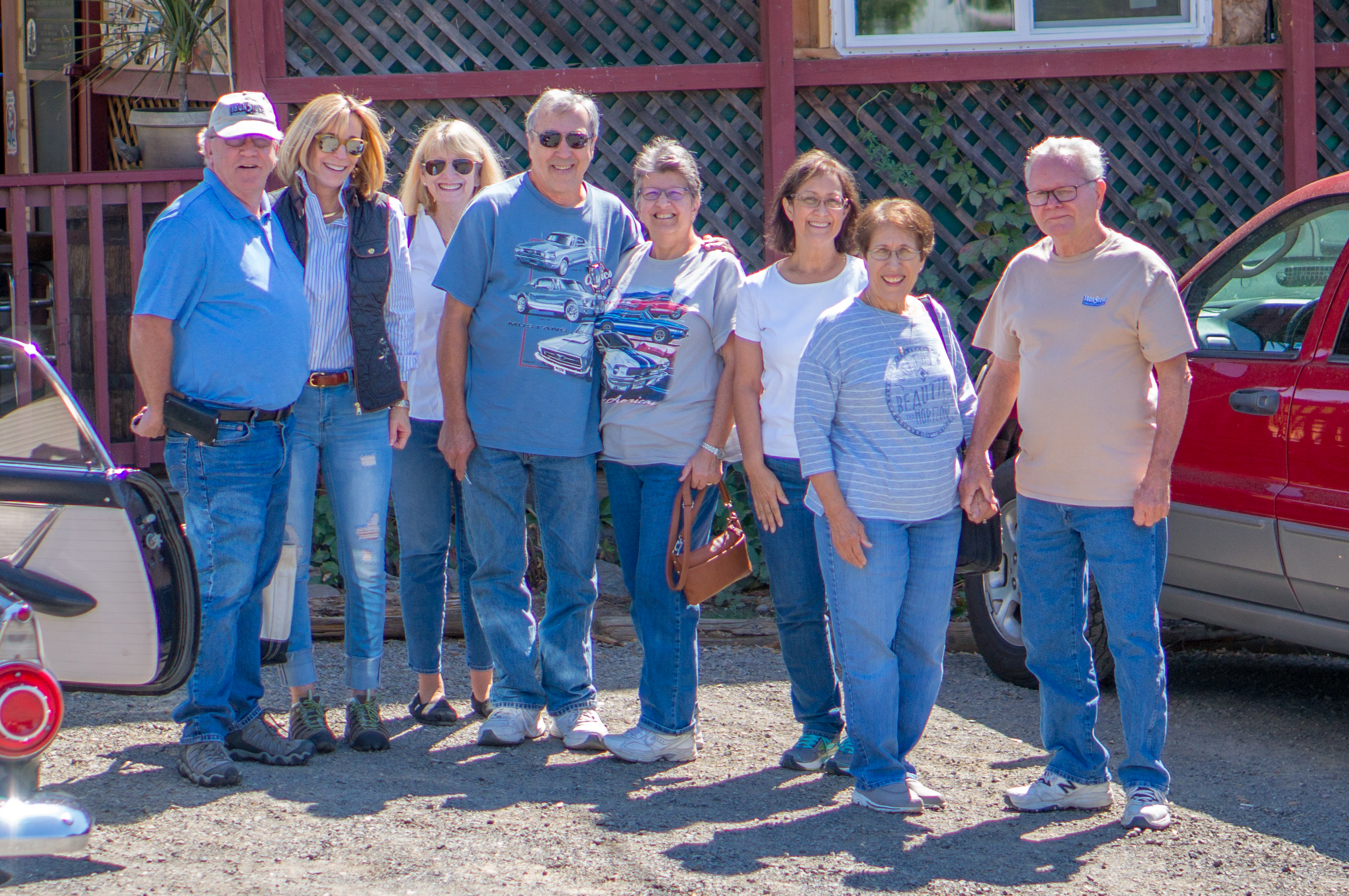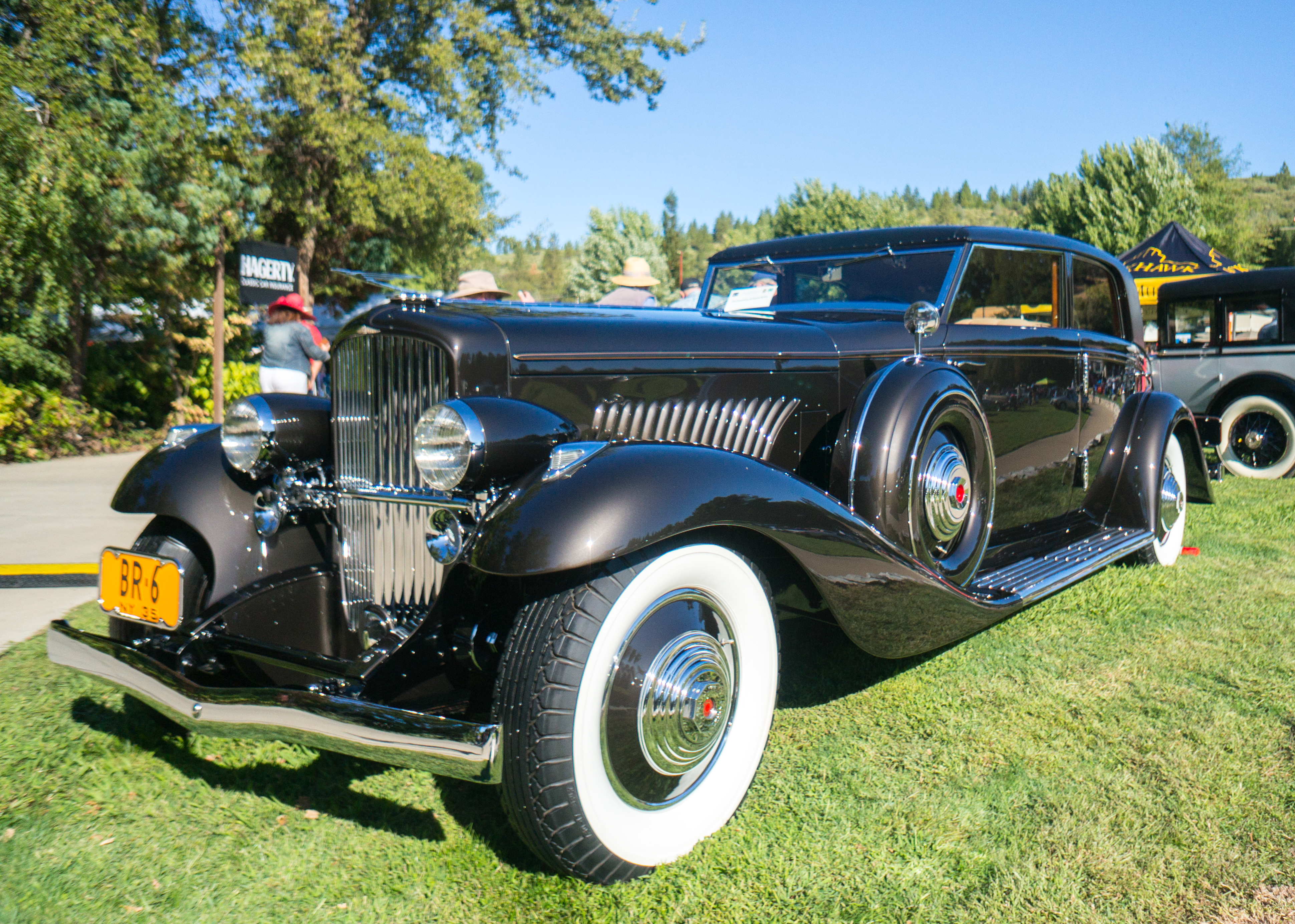 On to Murphy's and the Hotel.  (We cant show those pictures)
Then to the show in the morning to spend the day with the most interesting people and amazing cars imaginable.  Mary suprised me by buying me a perfectly restored Duesenberg (NOT!)
We saw cars swimming, cars with wheels missing, cars with houses behind them, and on and on.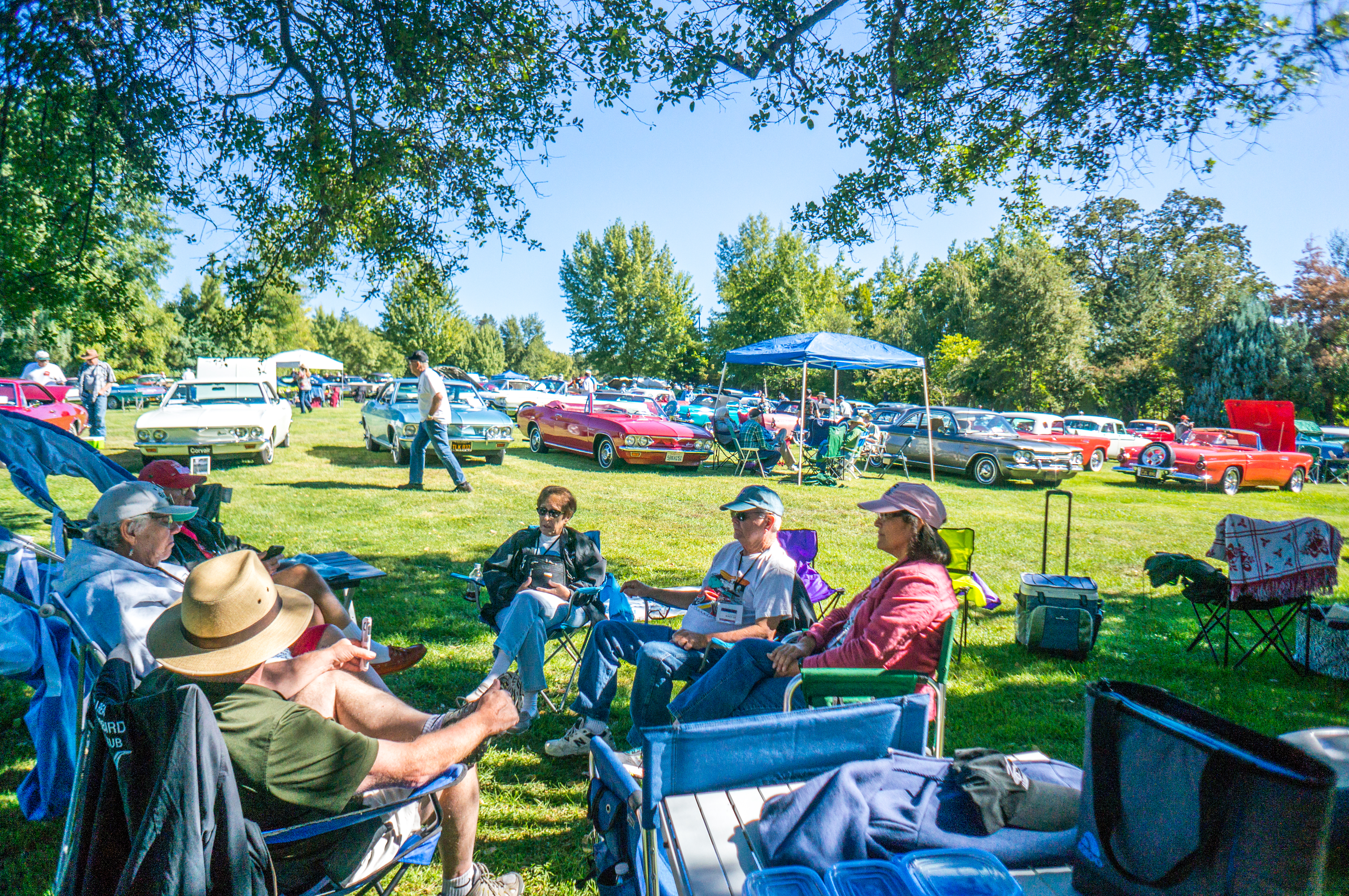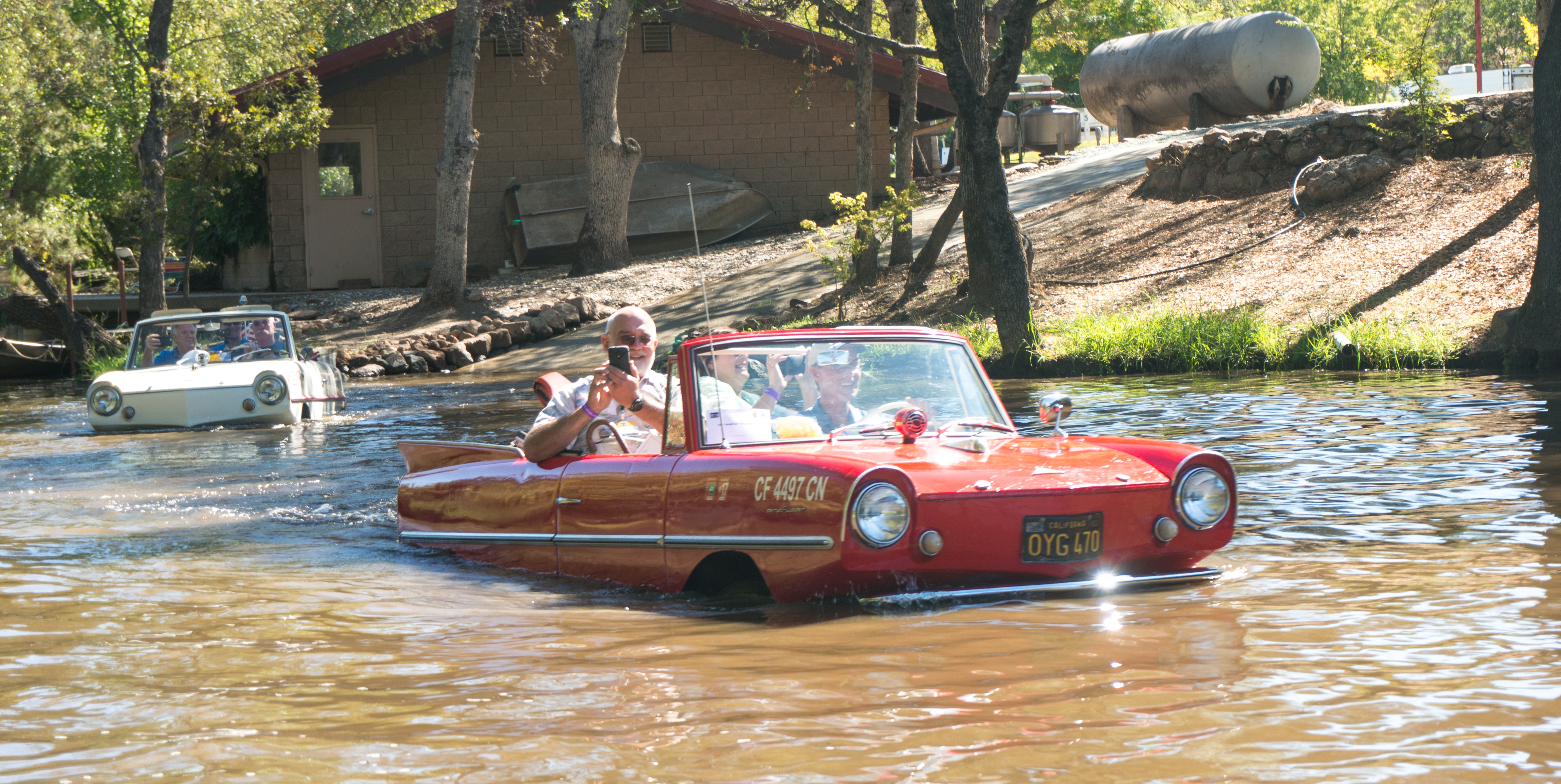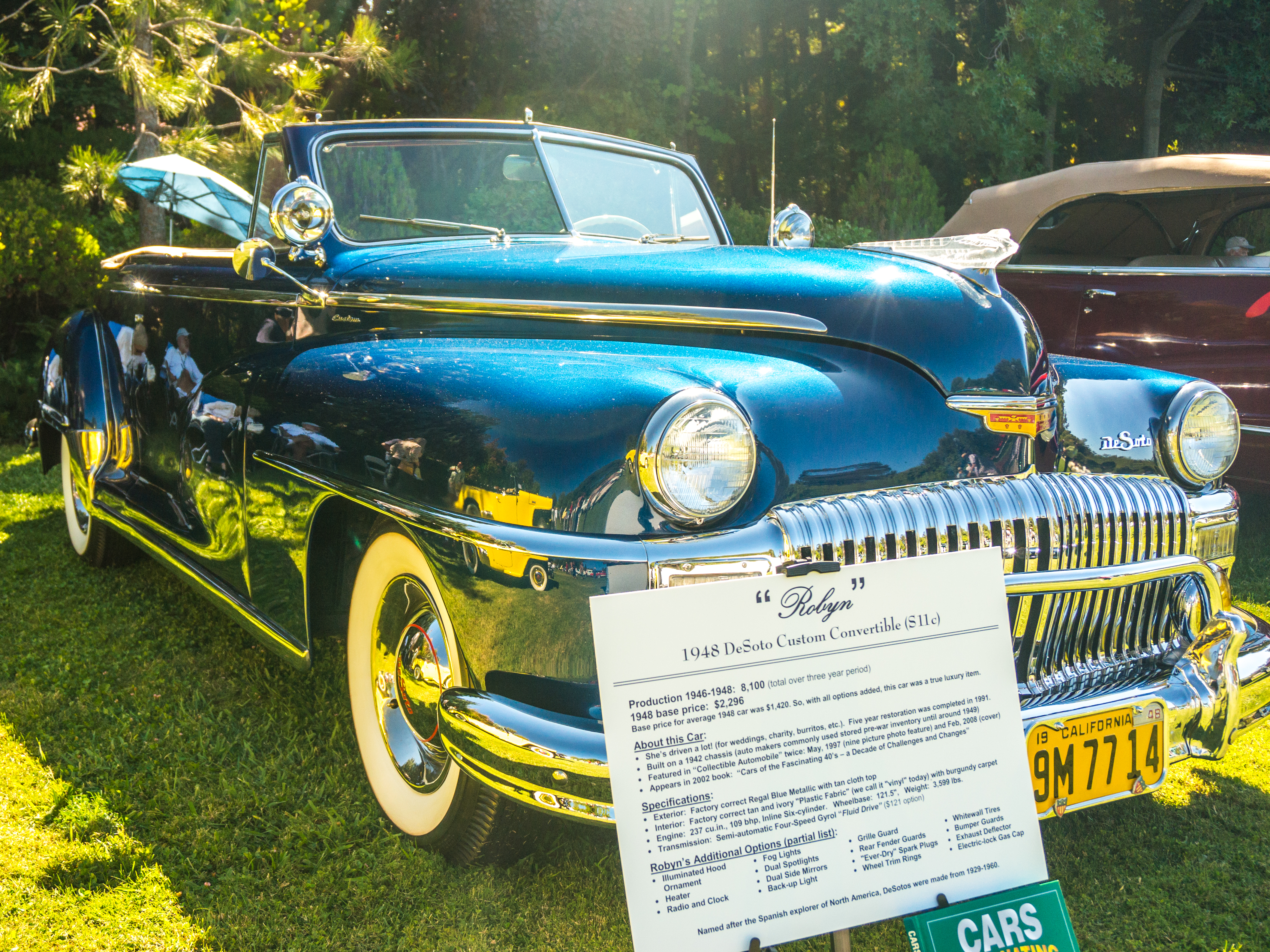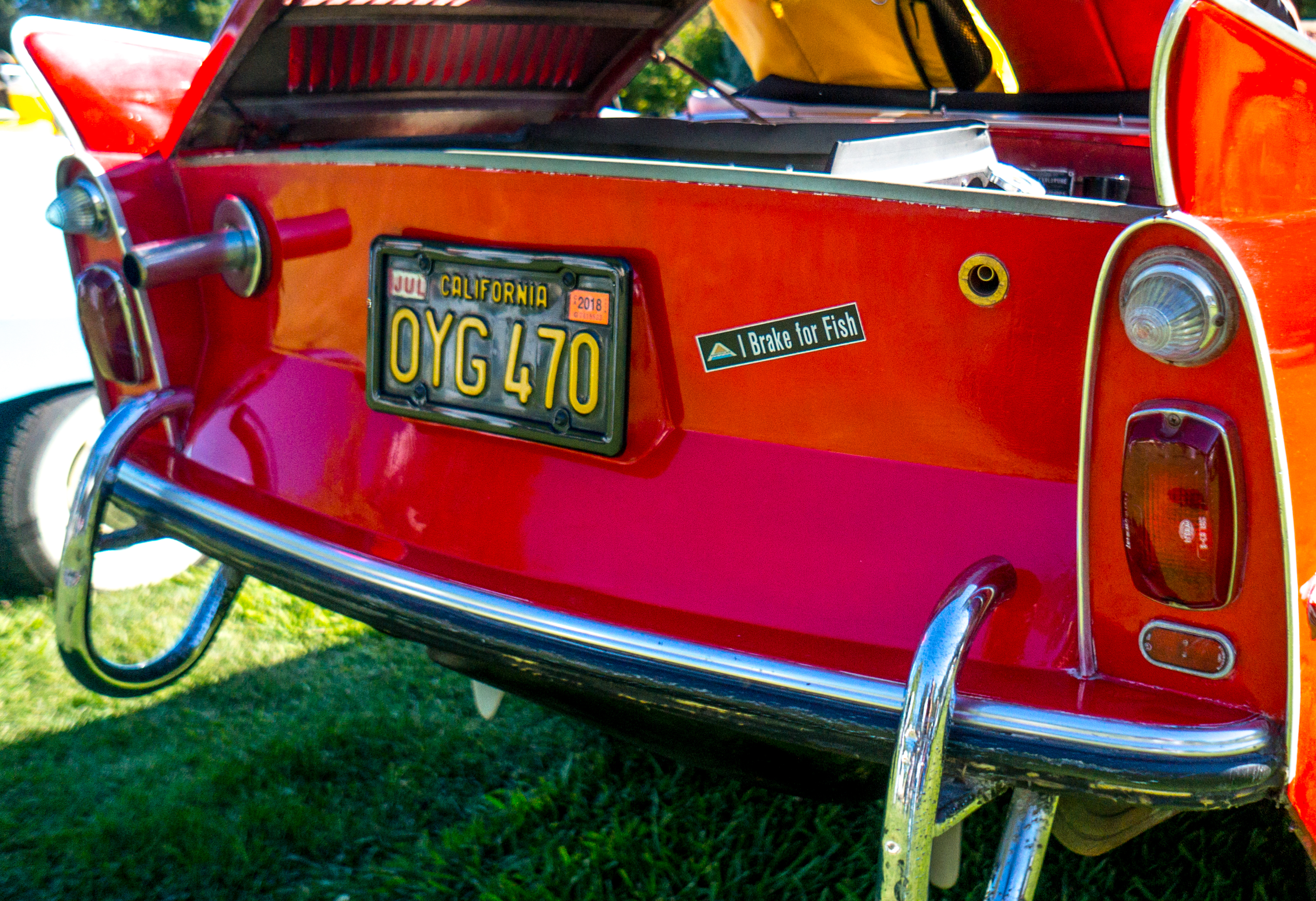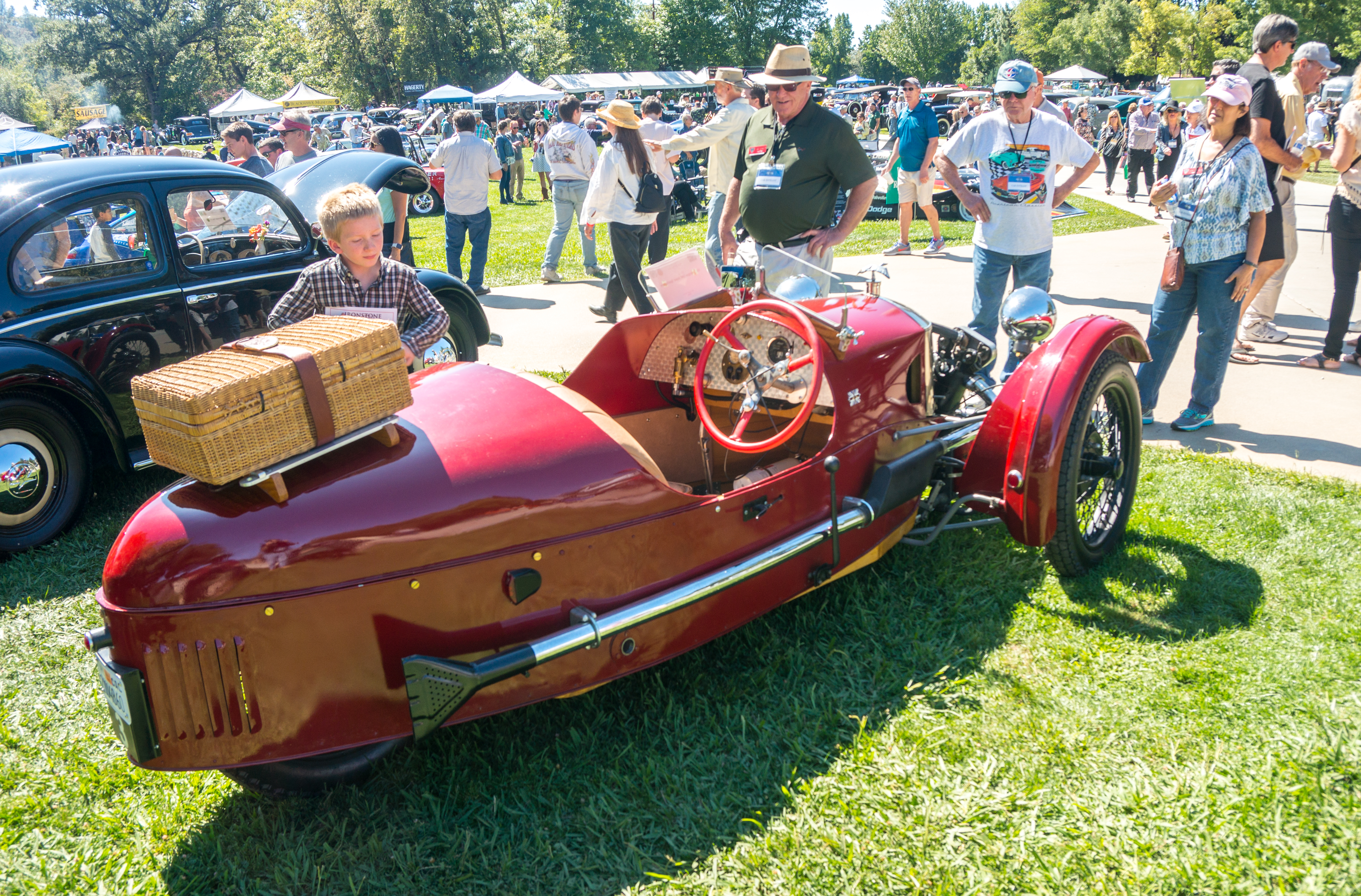 After the show we dropped into Angels Camp for dinner, ice cream, and of course a beverage or two.
Then off the next day for Fricken good time at the Twisted Vine Winery where rubber chickens roost in the trees and Frikens pose for pictures with you. .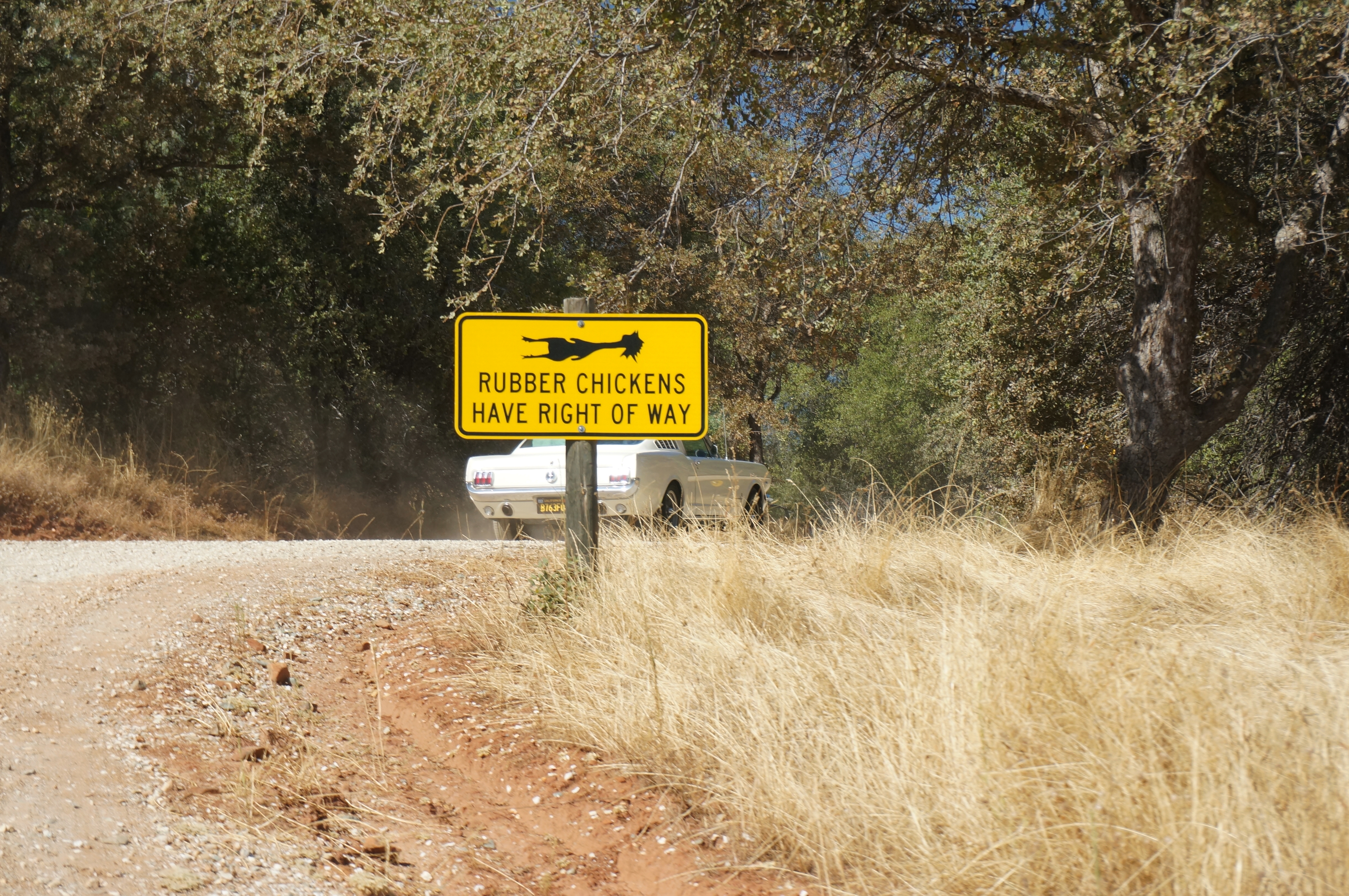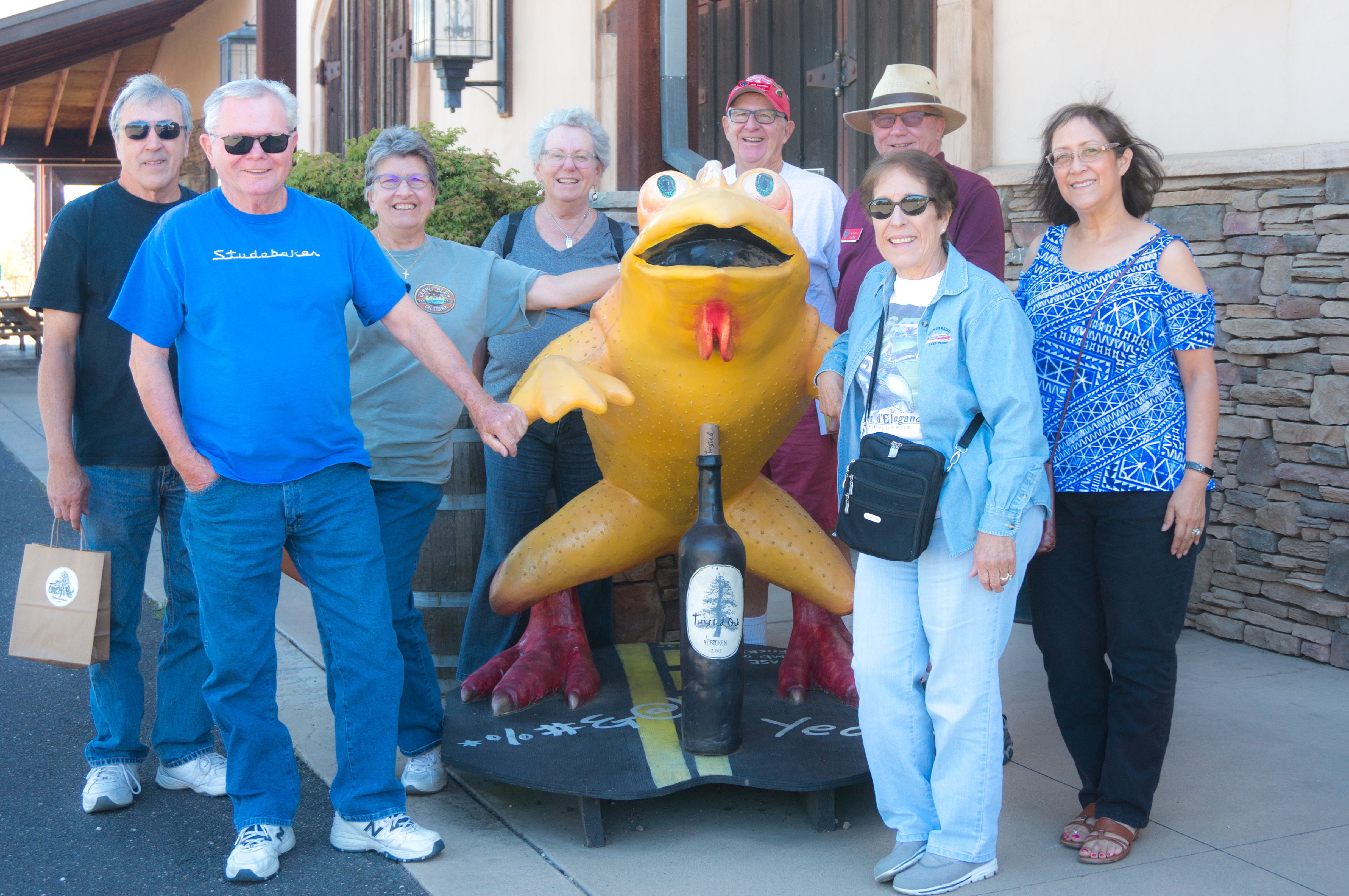 Then to Columbia for a real trip into the past.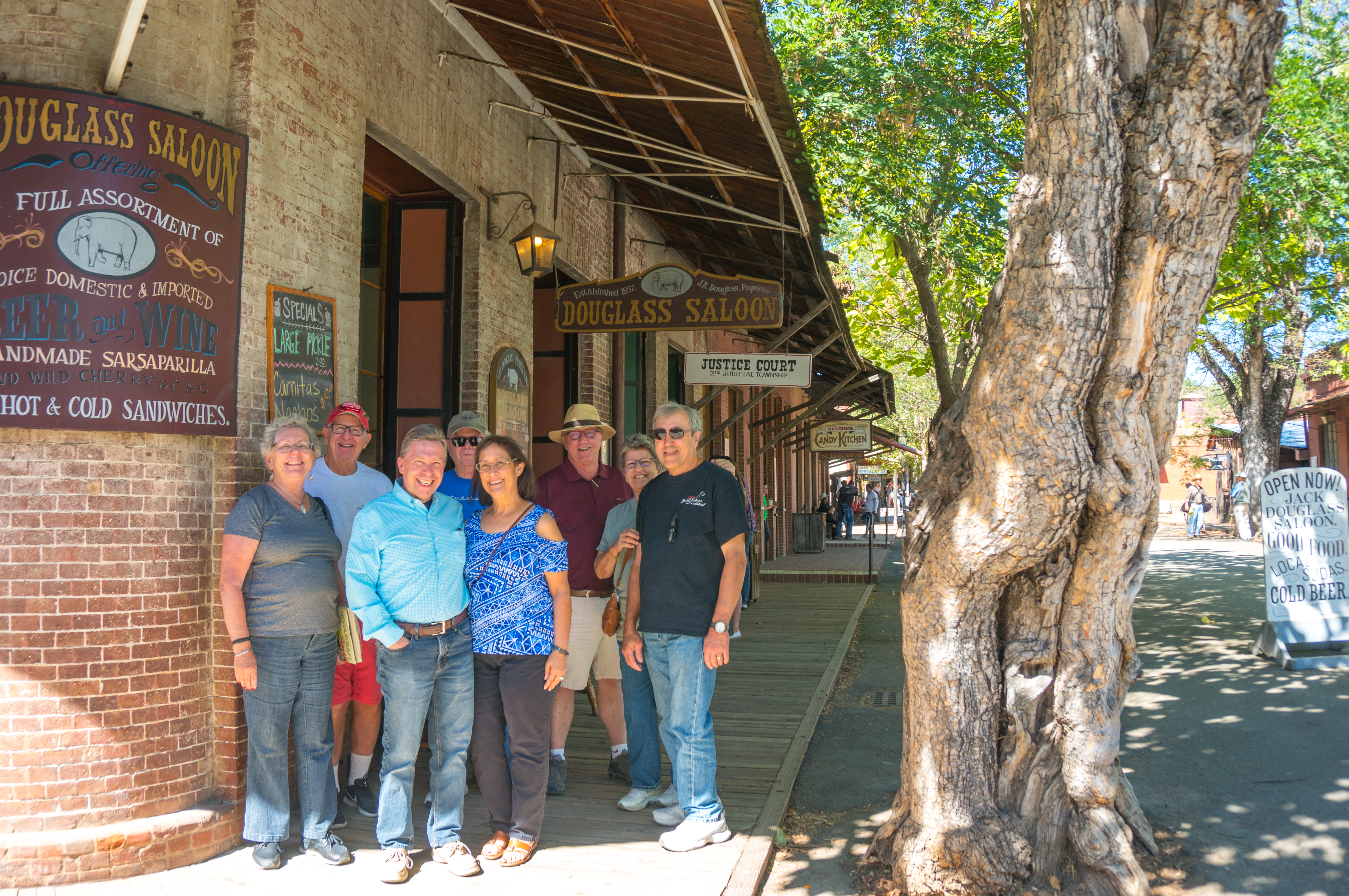 ********************************************************************
August
********************************************************************
Sacramento Train Ride
lots more pictures here
Thanks to Dave for great company, a gorgeous drive along the Sacramento river, a c

on

gen

ial 

t

rip on vintage rail cars even older then our own.  And for a delicious lunch on the beautiful Delta King, followed by libations at the Hood.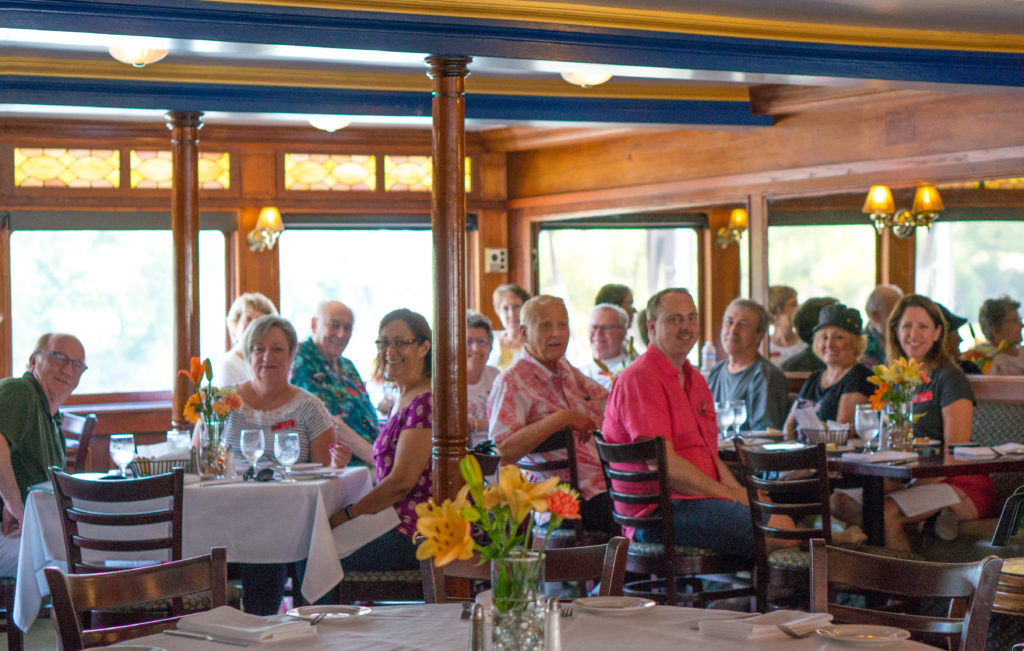 Many more pictures here
********************************************************************
Hot Summer nights August 8/10/17
Check the picture page if you attended.  Your car is probably in here. 
A flock of lucky thirteen t-birds, joined by a few friends, descended upon the the sovereign(ish) city of Danville.

WE CAME –
following our privileged path, to the center of the kingdom we flew, deft as a stampcrab.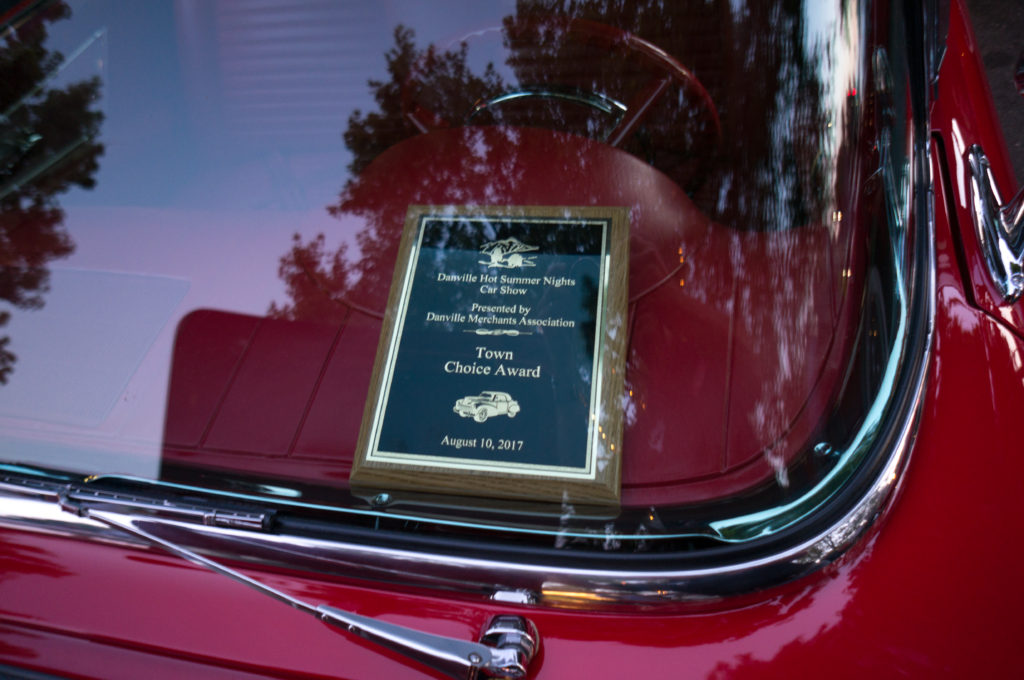 We conquered –
one of the flock became the chosen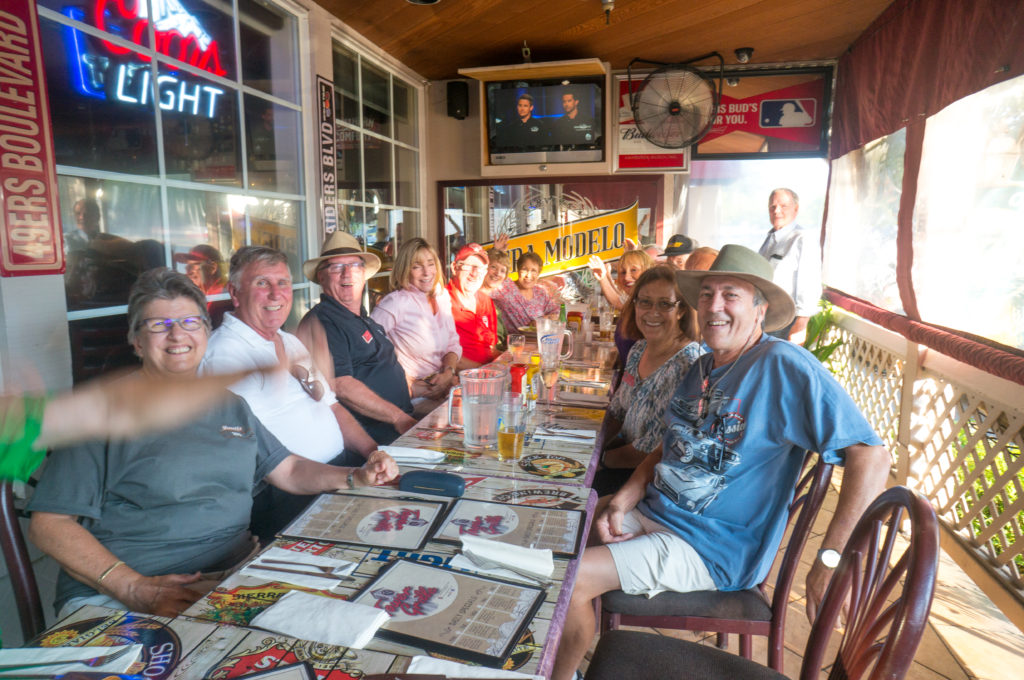 WE ATE –
Much merriment surrounded the celebratory feast, even while haunted by spirits
Most all the attendees are represented.  However, no spirits were captured on film.  Remember, they are downloadable.
******************
July
Saturday July 15th – Progressive Dinner
The club shares our deep condolences to Skip, our founder and would be desert host, who lost his wife the week before this dinner.
To all of our hosts, we cannot thank you enough for your generosity of time and spirit to make this memory for all of us.
_________________________________________
First, to the olson's beautiful home for tasty Hors d'oeuvres, an spectacular view, and great conversation.
Thank you David & Dolores for your gracious hosting and all your effort. you made it a great time for all of us.   The food was wonderful. The route 66 theme so dear to our hearts was extra fun. The company was, of course, as always, unbeatable.

Then to the Benson's gorgeous home for an incredible meal
Thank you Ed & Donna for your company, sharing your amazing home with us, for a very full day of cooking and the presentation of a marvelous dinner.  The club took full advantage of your great outdoors and your artful home, oh and also the bar(s).
Then, off to see Dave and Susan where we capped the day with an evening of beverage, bake goods and burr, cold ice cream (yeah, I know. Cut me some slack.  I was trying for alliteration, whatever that is) in what can only be described as their in their enchanted property.
Always the consummate hosts, Thank you Dave and Susan for providing the perfect fun and relaxed close to the day.
Special thanks to David and Susan for stepping in at the last minute.
********************
Hot Summer Nights
A perfect day for classic rolling stock, tasty Tri-Tip and a libation or two
Special thanks to roving photographer Michael Rosenzweig for sharing some of his great photos with us.
See more of Mike's Photos here
********************
june
********************
BATOC's 59th Anniversary Party
A perfect day for friends celebrating 59 years of BATOC
Brunch at Campo Di Bocce
MAY
Saturday May 28th 1PM to 5PM – 2nd annual "Birds in the Valley"
On a beautiful afternoon in May a number of gorgeous Tbirds descended upon Veteran's Park in Tracy to celebrate the beginning of summer. Sponsored by our Vice President Marlon and his lovely wife Phoebe. Kim and I were not able to attend. We were on a mission to scope out an October run for the club but it seems that everyone had a good time. There was the morning gathering at Jim and Maria's party headquarters in Livermore and the subsequent cruise through the beautiful countryside to Tracy where Marlon had secured the BBQ/party area and parking for the birds. From the looks of the pics posted to the BATOC website, it seems like it was a wonderful affair. Looks like Paul and Irene took home the iron this year (I suppose Jim and Maria must be running out of award room) for their 55 with a continental kit. Looks like everything went well and no breakdowns this year on the trip home. YAY! A big thank you goes out to Marlon and Phoebe for killing it again this year. (More to come on the friggin awesome overnighter that we are working up for October)
FLYER: 2017 Birds in the Valley.1
Saturday May 20th – Ford Thunderbird Migration/Concours
Thanks to all folks at the NorCal vintage thunderbird club folks for hosting a fun time and delicious BBQ.
Batoc was represented at the event and walked away with awards for best 55 and 56.
Click here for map and directions to event
Entry form and flyer: Thunderbird Migration-concours- concord
 April
 Sunday April 9th – WINE COUNTRY DRIVE
for a full array of pictures: Wine Country Drive
BATOC NEVER STOPS WINE'N
OMG look at the Gull Wing!!!
We all lucked out for our wine country drive on Sunday morning. Thirteen beautiful Tbirds headed up Interstate 680, through American Canyon and on into Napa Valley wine country. After a short pitstop in downtown Napa at the Oxbow Market Place in spite of the parking shortage caused by the Easter egg hunt next door at the Culinary Institute. We all headed out and wound our way up a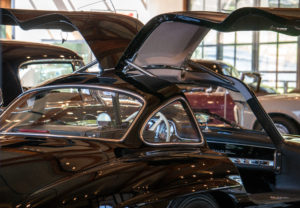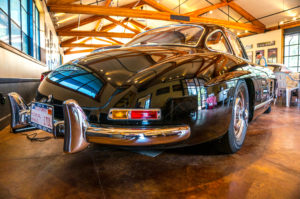 narrow two lane road through Dry Creek valley.
Using a non–competition scavenger hunt list we were all alerted to keep watch out for various sightings like dinosaurs, barn finds, one lane bridges and volunteer fire departments. We all arrived safe and sound at the collection of Pat & Patti Matthews high on Mayacamas Mountain.
After some bubbly and a short tour of their collection, we all sat down for some very tasty box lunches. Once our hunger
was satisfied Pat gave a formal tour of the collection includingthe fascinating history and restoration of each car. He even included a tour of his auxiliary garage, basement and machine shop where he did the complete frameoff restorations.
After a raffle drawing for a prize generously donated by the Matthews some headed on home returning through Sonoma Valley and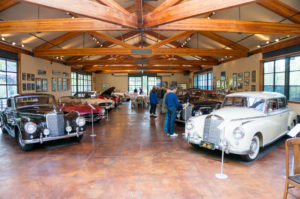 the rest of us headed down the mountain for a little wine tasting of the delicious wines offered by Muscardini Cellars. They even gave us front row parking along the highway to showcase our cars which included Pat & Patti's bright red Alfa Romeo.
A great time was had by all.
JV
Thanks to John and Alice for hosting this event and providing the writeup.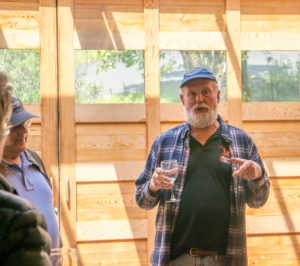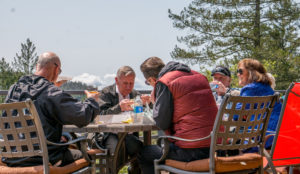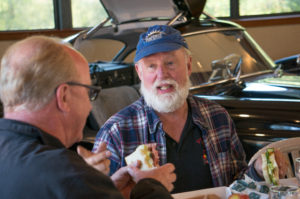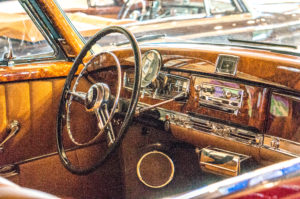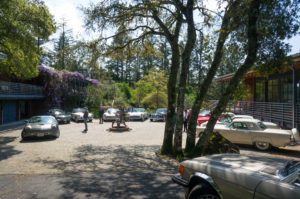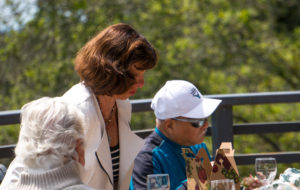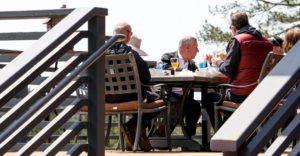 March 25th – BOCCE-TOC

BATOC goes BOCCE-TOC

for a full array of pictures: Bocce PICs

On March 25th, BATOC members descended on Livermore for a fun-filled and memorable day. We started out at the Duarte Garage located on what was the original Lincoln Highway. Will Bolton, museum curator, welcomed us warmly and lead us on a tour through the history of the garage including lots of historic memorabilia, historic Livermore fire engines beautifully restored to operating condition, the pulley operated machine shop, and much, much more. We kindly thank Will Bolton, Anna Siig and the Livermore Heritage Guild for their hospitality.
Next came the caravan through downtown Livermore! What a sight it was to see a dozen or so classic T-Birds driving through town! I'm told many locals actually actually stopped their dining or shopping, got their phones and cameras out, and captured some really great photos!
Lastly, we ended up at Campo di Bocce. After receiving a lesson in how to play Bocce Ball, we divided ourselves into 4 teams and were left to our own accord to battle it out. The competition was fierce, but great fun was had by all — especially those who won and couldn't stop doing the happy dance! We ended the day reviving our energy with an Italian feast and….oh such great desserts!!
February
Sunday February 5, 2017 – 2PM – SUPER BOWL PARTY

On Feb 5th members of BATOC descended on Jim and Maria's home in Livermore to partake in a club tradition…the annual Super Bowl party. As in years past it was a fabulous affair. Although there no local teams in the contest, local boy Tom Brady was in it to win it. It did-n't look good for the Pat's at the half but they came back and pulled off the biggest comeback in Super Bowl his-tory. Then there was Lady Gaga's leap from on top of the stadium roof and the million drone (so it seemed) light show. Very cool. I must say I'm more of a Metallica fan than Lady Gaga but they didn't ask me who I wanted to see at half time. Plus James Hetfield probably does-n't have the balls to make that leap anyway.
But I digress.
The food was great and plenti-ful and the company couldn't be beat.
Thanks go to Jim and Maria for opening up their beautiful home and hosting yet another wonderful Super Bowl party.
January
Saturday January 21, 2017 – PRESIDENT'S MYSTERY TOUR 2017

BATOC's annual President's Mystery Tour was held on January 21 this year. Our illus-trious leader did an excellent job keeping the location a secret (from most everyone) this year. We were told we would be heading in a southerly direction and we would be visiting a world renowned restoration facility. After which we would be lunching near a body of water. Well, the last part wasn't that difficult to figure out but for the life of me I could not figure out where we were going. Our destination, it turned out, was Canepa in Scotts
Valley (www.canepa.com). An absolutely incredible collection of cars. Some of them could easily be elevated to the category of works of art. Down-stairs is the "for sale" show-room with its gathering of some of the coolest exotics and high dollar restorations I have seen in one place. All for sale for the right price.
The upstairs held Bruce Canepa's car collection featuring some iconic race cars, some very cool motorcycles and other legendary exhibits from the world of auto racing. From Dale Ernhart's Nascar to one of the Titus Trans Ams and the list goes on. Amazing!! (did I say that already?) . If you could tear yourself away from the amazing collection long enough to walk around the corner and through a door you found a catwalk that over looked the shop area. There were even more amazing (sorry, I can't seem to stop saying that) cars in various stages of restoration. From a 70 Cutlass to a Lambo that looked like it was having it's appendix removed in an operating room. AMAZ-ING!!
After that we had lunch somewhere (just kidding). After we left Scott's Valley we traveled to Capatola for lunch at Zelda's on the beach. We were able to have a relaxing meal while watching the waves crash just on the other side of the big windows.
It was a great run and a fan-tastic way to kick off what promises to be a fun filled year of new adventures with some great friends and our Bay Area Thunderbird Club.
December
Saturday December 18, 2016 5:00 pm – Bay Area Thunderbird Owner's Club Holiday Spectacular
On a cool and calm night in early December members of BATOC gathered at Zio Fraedo's for our annual Christmas party and gift exchange melee. Thanks to Sandy
for putting it together for us. We had our choice of delicious entrées served with bread, salad, and dessert. After the meal we started the gift exchange. It seemed fairly subdued at the start with no one stealing but then things started to heat up around the unwrapping of some Whisky and then it was on. I think everyone enjoyed themselves even if they didn't end up with the exact gift they wanted. That's ok, it's all in the fun of the hunt.
November
October
September
August
July
June
May