UPCOMING EVENTS
Look for the "click here for map and directions to event" link and let your phone guide you to the event. iPhone users may need to download google maps from the apps store for the best experience
after the club meeting at Buttercup
*******************
2018
*******************
September
*******************
Sept 20 – Blackhawk Museum, Danville, CA
Flyer: Blackhawk Museum is hosting a special showing of the fully restored movie
This is a flash event for anyone interested in attending.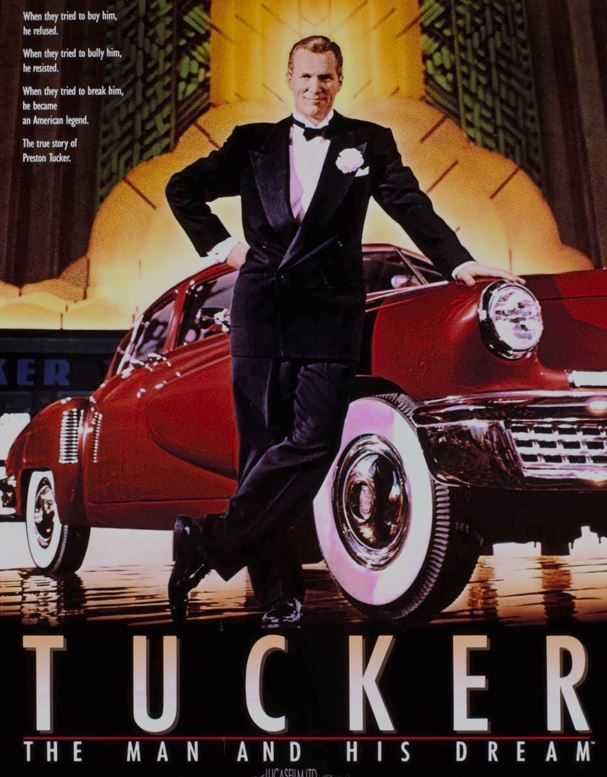 Blackhawk Museum is hosting a special showing of the fully restored movie, "Tucker: The Man and His Dream" for its 30th anniversary. In addition, we will have a special presentation by Steve Tremulis, nephew of Alex Tremulis-Preston Tucker's Chief Stylist with a brief Q&A to follow.
Tucker: The Man and His Dream
Doors: 6:00 pm
Presentation: 6:30 pm
Movie: 7:30 pm
*******************
Sept 22 – Ironstone, Murphys, CA (Canfield)
Entry is Now!
Applications are now open. Please refer to the list of classes 
here
 and refer to Entry Standards below.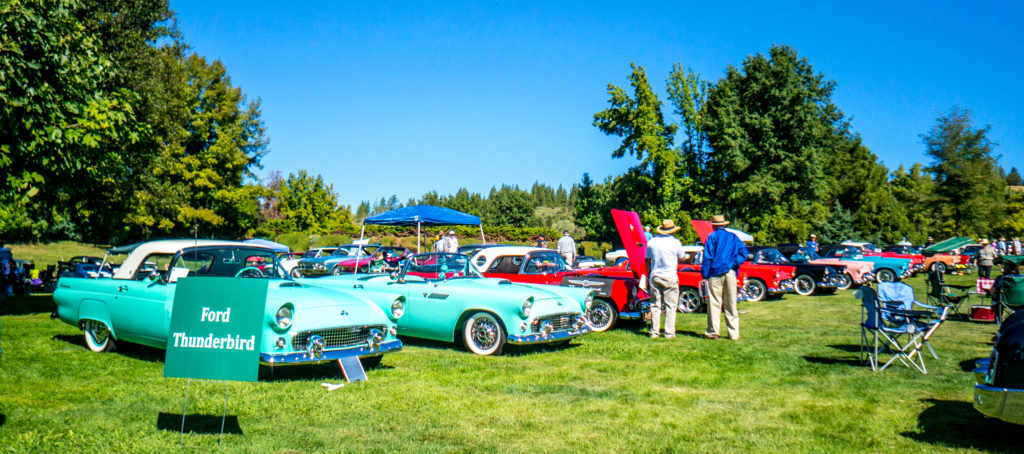 Judging Standards



Rather than awarding first, second and third prizes in each class, our judges will be asked to designate a percentage of the cars in each class to receive a ribbon indicating an Award of Merit. From that group, judges will choose one vehicle designated Best of Class. From the Best of Class winners, an overall Best of Show entry will be selected. The Race Car Class will also designate one car to receive the Martin Swig Memorial Award for outstanding contribution to the support of vintage racing.
As has been our custom, in addition to our usual overall awards and several new ones, Best of Class vehicles will parade over the Ironstone Amphitheater stage. We feel this change is consistent with our determination to keep the Ironstone Concours d'Elegance a fun, relaxing and elegant event…more reminiscent of the European Concours d'elegance of the 1930s, where each car was judged on its overall elegance and style rather than for its minutely detailed restoration or physical perfection.
Entry deadline is September 1, 2018. The show field will be available for car placement starting at 10:00 a.m. on Friday. To avoid the Saturday-morning rush, we prefer that entrants come early and place their vehicles on the field Friday afternoon. All entered vehicles must be in their assigned spaces no later than 9:30 a.m. on Saturday.
*******************
Saturday, Sept 29 – Birds on the Wharf, Santa Cruz

Link: Travel Blog Article on the Event
Entry Form: wharfentry
Directions: To the Warf
Where we stay: Beachview Inn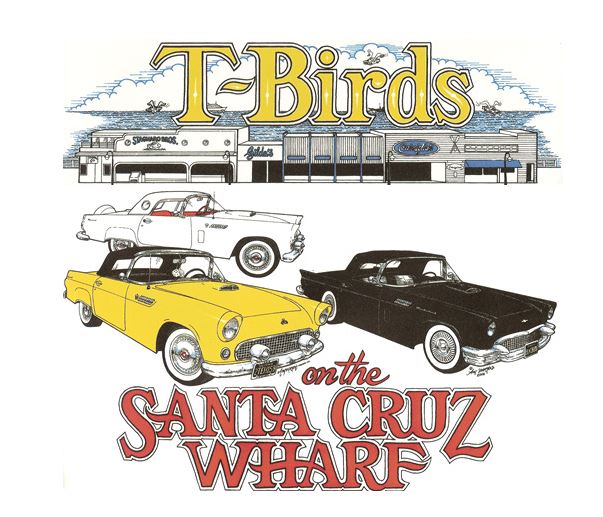 Monterey Bay Classic Thunderbird Club host of the annual event "THUNDERBIRDS ON THE SANTA CRUZ WHARF" with an assist from BATOC, featuring the classic 1955-1957, the 1958-1965 vintage and the retro, 2002-2005 Thunderbirds. Each year about 100 Thunderbirds and hundreds of people participated in the show. Spectators from throughout the area come to view the classic Thunderbirds, join in the events and participate in the raffles. Additionally, Thunderbird clubs from all over California and Nevada caravan to the wharf in Santa Cruz to participate. Many stay the weekend. The ocean, the mountains, the wharf, the restaurants, and the retail stores all create a powerful attraction.
*******************
October
*******************
Oct 5 – 17 Route 66 Caravan
So exciting it has its own page! Route 66 Page
We are excited planning for our 2018 caravan across Route 66 in our classic Birds and perhaps a few friends in classics to-be.
Not in the mood yet! Bobby Troup's song and Nat King Cole have gotten generations pumped up but I have a soft spot for daughters so for route 66 mood music, I suggest you
CLICK HERE to listen to route 66.
Please share your ideas with the committee
*******************
Oct 7, 2018, 8:30 AM0 3:00 PM Gordon Valley Car Show
Entry form: entry form
We invite you to attend this year's Gordon Valley Invitational Auto Show. The show will be held on October 7th at the Gordon Valley Fire station, near the end of Gordon Valley Rd approximately 5 miles from Mankas Corner. The show will start at 11:00 a. m. and end at 3:00 p.m.  Set-up time will be from 8:30 a.m. to 9:30 a.m.  All cars must be in place by 10:30 A.M. at which time the entrance will be blocked. Coffee and pastries will be served from 8:30 a. m. to 10:00 a. m.
The primary objectives of this car show is a fundraiser for our volunteer Fire Department as well as a gathering of some fine local collector Cars.
As most of you remember last year, right after the car show our brave fireman jumped into action fighting the devastating Atlas Peak fire that spread across Northern California. After working with Cal Fire for several days they returned home to protect homes within less than a mile of the location of our annual car show. They were instrumental in saving several local homes. As a result of their brave efforts, no local homes were lost and property damage was held to an absolute minimum.
The 2017 car show raised over $4,000.00 that was used to help purchase some much-needed equipment. One person made a single donation (approximately $400.00) that paid for the dash plaques and trophy. Along with the standard entry fee this year's entry form will feature a separate line item for additional donations for those willing to support our brave men and women volunteer firefighters.
Please keep in mind that this is an invitational event. The show has grown in popularity with vehicle owners as well as the public. We are sending out more invitations than we have spaces for and it will be a "first return, first reserved" situation, so please send your entry form in right away. Space limits us to 40 cars.
We have included this year's Entry Form to be completed and returned right away ensuring a reserved spot for your car.
We thank you for your interest and we look forward to sharing a wonderful day with you, your guest and your beautiful car.
Sincerely, Pattie Macy, 707 331 5846, girl4matt@icloud.com
Entry form: entry form
*******************
November
*******************
Nov XX – Veterans Parade (Baumgarter)
*******************
December
*******************
Dec XX – BATOC Holiday Party (TBD) Phil and Vi / Kathy
We are getting excited planning for a 2018 caravan across Route 66 in our classic Birds and perhaps a few friends in classics to be.
There are so many great websites to choose you need to look at them all, but here is one from the National Park Service to get you started, just for kicks: ROUTE 66 
Please share your ideas with the committee