UPCOMING EVENTS
Look for the "click here for map and directions to event" link and let your phone guide you to the event. iPhone users may need to download google maps from the apps store for the best experience
Next meeting Saturday October 14th
after the club meeting at Buttercup
*****************************************
September
*****************************************
Saturday Sept 23rd – Ironstone, Murphys, CA
Flyer: Ironstone2017-Registration-Packet
Rooms fill up quickly at Angels Camp / Cedar Inn, Best Western in Angels Camp! Book ASAP – You might also try Travelodge Angels Camp
Tentative: Leave Friday morning. Meet for breakfast at 10:00 at the Black Bear Diner in Tracy.  Caravan (about an hour and a half) to an old cowboy bar in Copperopolis for cocktails and fun.  Drive the last 15 minutes to the Angels Camp / Cedar Inn, Best Western in Angels Camp.    Though it may be sold out right now, rooms generally start to free up as it gets closer and people drop their reservations.  There is generally a little party gathering around the pool Friday night and we go somewhere for dinner. The Concours is Saturday Morning and finishes around 3:00 PM.  We then go to Jack & Sue Matheison's time share in Angels Camp for BBQ dinner, etc.  We have breakfast Sunday morning at a car themed diner in Angels Camp and then caravan home around 12:00.
Entry deadline is September 1, 2017. The show field will be available for car placement starting at 10:00 a.m. on Friday. To avoid the Saturday-morning rush, we prefer that entrants come early and place their vehicles on the field Friday afternoon. All entered vehicles must be in their assigned spaces no later than 9:30 a.m. on Saturday.
Our Birds are Class U – Ford Thunderbird Automobiles
Entry
Please submit one or more photographs of your vehicle with your entry form, or email digital images to: cmbock@sbcglobal.net. Be sure to include your name and address with each photo.
All entered vehicles must be in their assigned show spaces no later than 9:30 a.m. on Saturday, September 30, and must remain on the event grounds until 4:00 p.m. Owners are encouraged to park their vehicles in their assigned spots on Friday to avoid the Saturday-morning rush. Security guards will be in place from noon Friday forward.
For additional entry information, please contact Chris Bock at (530) 477-8233 or email him at cmbock@sbcglobal.net.
For judging information, please contact Jim Sinclair (530) 344-9380.
Click below for the website
How do I get there?  How long will it take  Click below
Contact Roger Canfield at rscanfield@sbcglobal.net for more information
Saturday Sept 30th – Birds on the Wharf – Santa Cruz
***Anyone interested in joining a caravan to Santa Cruz Friday afternoon please contact Dave ASAP so we can settle on a time and place. 
The Bay Area Thunderbird Owners Club  is proud to co-sponsor the 2017 T-Birds on the Wharf event with the Monterey Bay Classic Thunderbird Club.  Proceeds from this event benefit Partnership for Children supporting families with children with serious illness.
Members, please remember to bring a raffle prize
Setup will begin at 7:30.  Your help is needed.
Monterey Bay Classic Thunderbird Club invites all Classic ('55-'57), Vintage ('58-'66) and Retro ('02-'05) Thunderbirds to the 20th annual Thunderbirds on the Wharf  Saturday Sept 30th 9:00AM to 3:00PM Rain or Shine

BATOC will caravan to the event Friday afternoon, time to be determined  Some folks will return Saturday Night.  Others Sunday.  You may need to arrange a caravan within your group.

The date is closing in.  Entry forms (see below) Due by Sept 22

*****************************************
October
*****************************************
Sunday 10/8 – Gordon Valley Car Show
benefiting the Gordon Valley Fire Department
Please bring your car in between 9:30 and 10:30.  Show is 11-3.
Flyer and entry form: Gordon Valley Car Show 10-8
Directions to event: Directions
 
Friday 10/27 to Sunday 10/29 – Run to the Avenue of the Giants
Flyer: Run to the Ave of the Giants
Directions to meeting point at Starbucks in Pinole
Directions to Miranda Gardens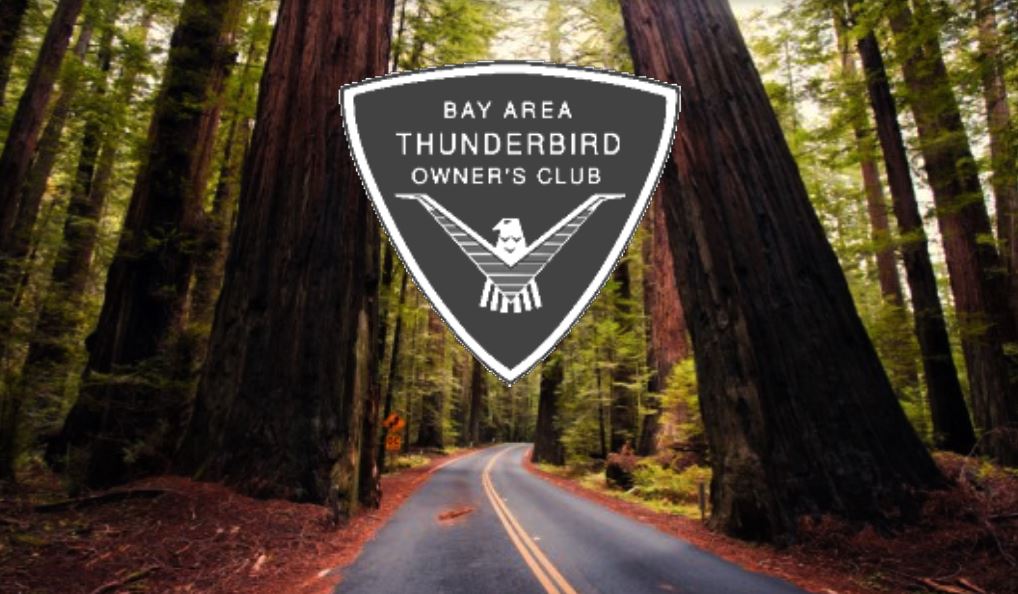 Book your room now Call Miranda Gardens at 707-943-3011
We will leaving on Friday, 10/27, Meet Up at Starbucks, 1540 FITZGERALD AVE, PINOLE @ 9am
Caravan to Ave of the Giants The trip is approx 500 miles round trip
Need a really relaxing getaway?
How about a Drive through the Avenue of the GiantsStroll through the Redwood forest

Drive Thru Giant Redwood Trees (3!)
Picnic, Shop, Wine-Taste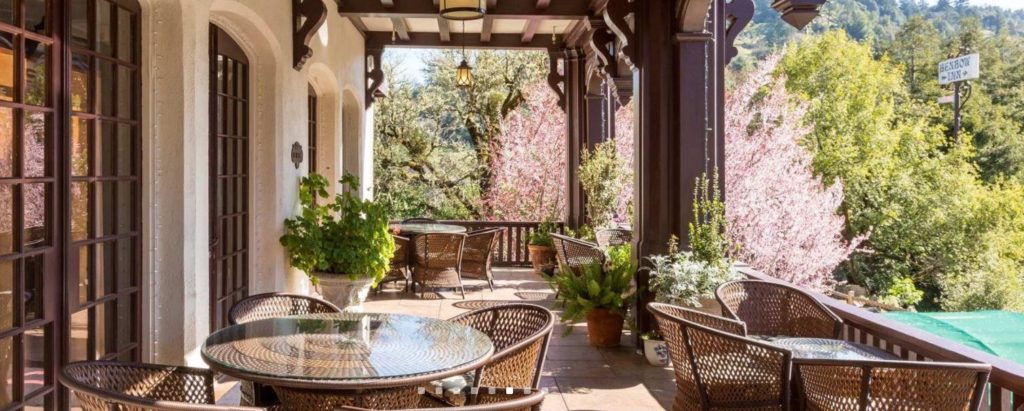 Breath Fresh Air for a change!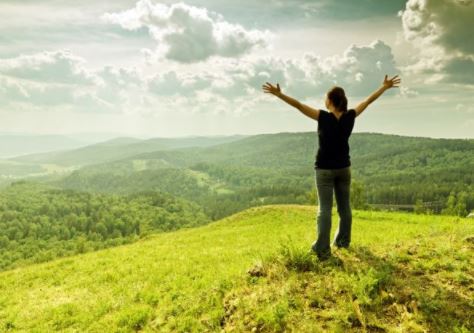 We will be staying at the
Miranda Gardens
www.mirandagardens.com
Call 707-943-3011 to book
Event Hosts: Bob and KimDixon
Questions? Contact the Dixons at bobman58ya@yahoo.comor call 510-223-3944
*********************************************
November
*********************************************
Saturday Nov 18 – Rosie the Riveter/WWII Home Front National Historical Park

EXPLORE AND HONOR THE EFFORTS AND SACRIFICES OF AMERICAN CIVILIANS ON THE WORLD WAR II HOME FRONT. FIND OUT HOW THEY LIVED, WORKED AND GOT ALONG.
(Cannella)
*******************
2018
SeVen day San
Francisco round trip CRUISE on the Grand Princess
 
SPECIAL PLANNING
BATOC 2018 Route 66 Caravan
We are getting excited planning for a 2018 caravan across Route 66 in our classic Birds and perhaps a few friends in classics to be.
There are so many great websites to choose you need to look at them all, but here is one from the National Park Service to get you started, just for kicks:
Go to the National Park Service ROUTE 66 Website
Not in the mood yet! Bobby Troup's song and Nat King Cole have gotten generations pumped up but I have a soft spot for daughters so for route 66 mood music, I suggest you
CLICK HERE to listen to route 66.
Please share your ideas with the committee
Planning committee
Roger Canfield
Alice Villanueva
Lisa Grill
Phoebe Blackwell
Mary Cummins
Kathy Lloyd
October
November
Saturday Nov 11th
Still in planning
December
Friday Dec 22nd – Batoc Holiday Extravaganza

to follow
January
February
Planning
We are getting excited planning for a 2018 caravan across Route 66 in our classic Birds and perhaps a few friends in classics to be.
There are so many great websites to choose you need to look at them all, but here is one from the National Park Service to get you started, just for kicks: ROUTE 66 
Please share your ideas with the committee